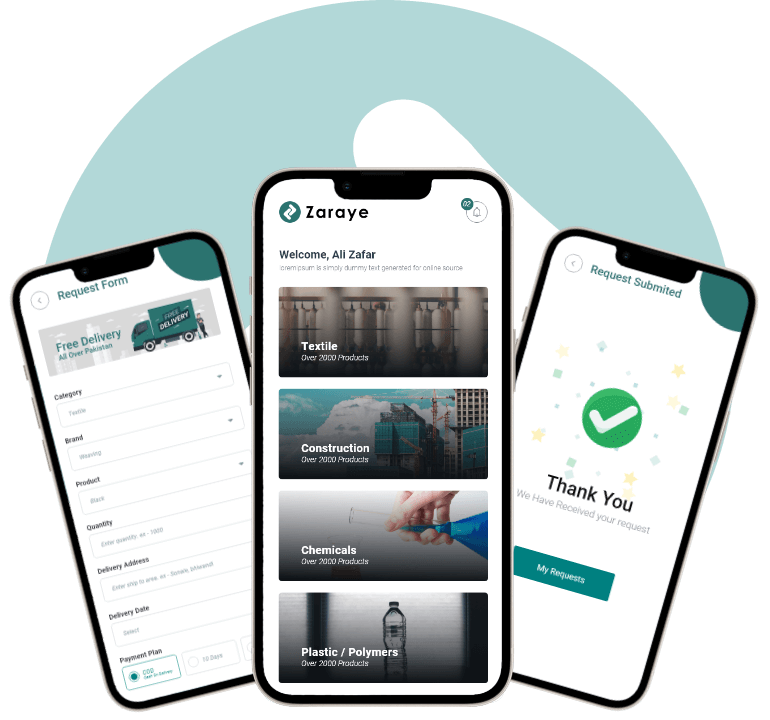 Zaraye is a B2B commerce solution that helps buyers get the best prices, in a hassle-free and quality-assured manner.
Gone are the days of trying to contact brokers and wasting valuable time negotiating. Compared to the traditional bidding process where the supplier raises the bid, Zaraye's reverse-bidding platform puts the initiative in your hands as a buyer. This means once you post your requirements, the relevant sellers will be notified to quote their rates. Our propriety technology and algorithms carefully curate an array of the best offers for our buyers for them to select from.
We ensure the highest of standards when it comes to delivering the required product to our partners reliably and punctually, assuring the quality standards are met. In case of any support required before, during or after sales, our Partner Success team is always available and active.